A Local Handyman Service Here To Help You!
Excellent Industry Reputation
We all like to go shopping and can often return from our local DIY with a lot of flat packs.
Your local Handyman Swords Dublin can help you with these awkward and difficult-to-assemble pieces of furniture.
We offer a service to assemble it as per instructions and have your best buy looking every piece as good as the model in the shop
---
We Go That Extra Yard!
Our Home Repairs And Property Maintenance Services Are The Best In the Business!
Also, our Kitchen services are one of our most popular as we have access to the best supplies.
Maybe your kitchen just needs a bit of remodelling, a fresh coat of paint would maybe do the trick. New kitchen doors can be a great way of getting your favourite place back in the condition you like.
We have a full range you choose from. Contact us today to discuss your Kitchen with our team of Professionals.
How Can I Find a Handyman in Swords For Home Repairs And Property Maintenance!



Good help is hard to find. Your Local Handyman Swords is at your disposal.
We look after all those little jobs that have been put on the long finger. We only work with the best so you know your getting professional help.
We Specialise In All Of The Following Services Below
Just Call Your Local Handyman and We'll Be There!
We here at your Local Handyman Swords we understand that the little tasks can be put on the long finger and usually build up into quite a to do list by the time we are finished checking them all off.
That's when we come in, you can put together a full list of all the jobs that you need done in and most importantly around the house.
We can then work with you in organizing these tasks and save you time and money in getting everything done in a single day.
Wouldn't that be great and take a whole lot off your mind.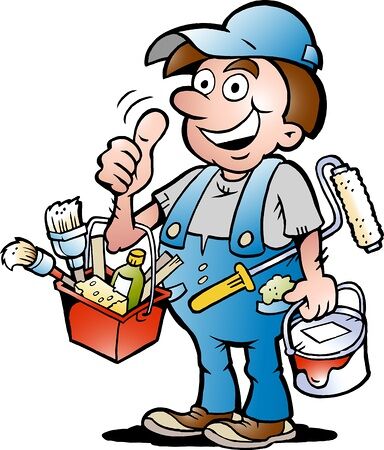 What Our Customers Say!
Our communication channels are open from 8am to 8pm Mon-Fri, so Ring 087 1921726 For Details & Bookings.
What You Can Expect From Your Local Handyman in Swords Co. Dublin For Home Repairs And Property Maintenance.
We are waiting on your call. Doors, Kitchens, and Flooring, we have personnel on hand to look after you.
The garden is always a good place to start especially after the winter and with spring on the way, it's the perfect time to start all that spring cleaning and get the house in order.
When you need a Professional Handyman Service you can trust and depend on for Property Maintenance to get it done right, you can count on Your Local Handyman Swords Co. Dublin.

A handyman service is a business that provides light repair and construction services to homeowners and businesses.
Handymen typically have experience in a wide range of home improvement and repair tasks, and they can usually do most of the work involved in small home repair and improvement projects.
Many handyman services also offer free estimates for their service.
Don't Have Time To Call Us! Send Us Your To-Do List Below.
Our Backroom Staff Are Waiting For  Your Query!
Services We Offer at Handyman Swords



Put simply...we pack it, move it & make it - letting you enjoy your brand new furniture in style!
Ikea/Argos/Bargaintown/etc

Flat Pack Collection

Flat Pack Delivery

Flat Pack Assembly
 We Look After All Your Heavy Lifting.
Shelving + Bookcases

Custom Cabinets + Doors

Flooring

Main Doors
It's our attention to detail and careful workmanship which has gained us such a great reputation.
Interior Painting

Exterior Painting

Floor Sanding

Woodwork
Services
We specialise in repairs and maintenance that will keep your home running smoothly.
Putting up Shelves & Cupboards

Hanging Pictures & Mirrors

Domestic Plumbing & Electric's

Carpentry
There are many benefits of using a handyman service, some of which include:
The handyman can take care of many different types of home repairs and maintenance tasks, which can be helpful for seniors who may not be able to do these things themselves.
Handymen can be scheduled in advance, which can make it easier to plan for and coordinate other activities around the home.
Many handymen offer discounts to seniors or other groups, which can save money on home repairs and maintenance.
Using a handyman service can be a good way to get to know a contractor or tradesperson who can be called on in the future for larger projects.