A Local Handyman Service Here To Help You!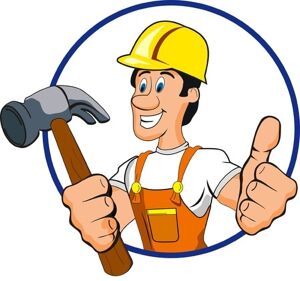 Excellent Industry Reputation
Handyman Ranelagh.
Home Repairs and Property Maintenance has a lot of possibilities as to what you can utilize, do, and what you can do to your own house.
Your Local Handyman Ranelagh in Dublin 6 is here to help you today.
Consider an extension on your home if you are in need of a house improvement project.
Extensions can be added to the exterior or the interior of your home and broaden on area you currently have however aren't utilizing.
For instance, loft areas can be created out of spaces with cathedral ceilings, or a completed attic can function as an extra bedroom.
Your Local Handyman Ranelagh for all Your Home Repairs And Property Maintenance Services.

What Our Customers Say!
Our communication channels are open from 8 am to 8 pm Mon-Fri, so

Ring 087 1921726

For Details & Bookings.
Our knowledgeable professionals are courteous and respectful and they always arrive on time.
Two-thirds of our customers are acquired through word-of-mouth referrals.
When You Need Professional Help 
 It's always good to get a chance to look around and find all those little corner jobs that we where putting on the long finger!!
Help is here with your Local Handyman Ranelagh. Check us out and see what we have to offer.
You can be sure we'll go that extra inch to make sure that all our jobs are done professionally.
We Specialise In All Of The Following

Handyman Service,   
Carpentry Services,
  Painting & Decorating Service, 
Flat Back Assembly Service 
Electrician Services
Just Call Your Local Handyman and We'll Be There!
Whether its the garden, kitchen doors, move that fridge or paint that bedroom. These jobs are what we are here for.
Tried and Trusted Professionals guaranteed to get the difficult job done.
Don't hesitate to get in touch with our backroom staff and we will gladly schedule an appointment at a time that suits you.
Your Local Handyman is The Safe Guaranteed Solution to Your Home Repairs and Property Maintenance Needs.
Our Tradesmen are fully insured professionals.
Your Local Handyman is your one-call solution for a wide range of home maintenance and repair needs.
Look we know after years of experience that jobs can build up over time but they do need to be seen to at some stage.
Why wait, your local handyman is ready to call out to help you today.
When you need a professional and a service you can trust and depend on to get it done right!
Call Handyman Home Now to Begin Your Home Improvement And Property Maintenance Services  in Ranelagh D6.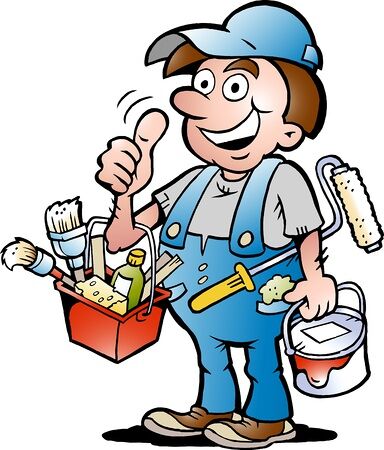 Here at your Local Handyman we apprehend how tough it can be to locate a desirable Handyman.
Whether you need a chippie for that door a plumber for that leaky sink, an electrician to restore that plug or a handyman to get your lawn into shape you can accept it as done with your Local Handyman. 
A number one rule for all do-it-yourself restore work is too focus completely on one thing at a time which can be hard in this point in time with all the commotion round us but your local handyman is a there for you! 
Your Local Handyman is your non-public domestic development representative and can be relied on, with knowledgeable aid that is part of a group of professional tradesmen.
Check Out All Our Services Your Local Handyman Typically Perform.

Don't Have Time To Call Us! Send Us Your To-Do List Below.
Our Backroom Staff Are Waiting For  Your Query!
Some Of The Services We Offer
Put simply...we pack it, move it & make it - letting you enjoy your brand new furniture in style!
Ikea/Argos/Bargaintown/etc

Flat Pack Collection

Flat Pack Delivery

Flat Pack Assembly
It's our attention to detail and careful workmanship which has gained us such a great reputation.
Interior Painting

Exterior Painting

Floor Sanding

Woodwork
We Look After All Your Heavy Lifting.
Shelving + Bookcases

Custom Cabinets + Doors

Flooring

Main Doors
Services
We specialise in repairs and maintenance that will keep your home running smoothly.
Putting up Shelves & Cupboards

Hanging Pictures & Mirrors

Domestic Plumbing & Electric's

Carpentry